The route of Pistoia-Abetone Ultramarathon (50 km) is certified by FIDAL and marked with kilometer signs.
The route is open to traffic and, therefore, the Road Code must be respected.
From Ponte Calcaiola to Le Piastre (5th to 16th km) the road will be closed to traffic from 7:45am to 10:00am.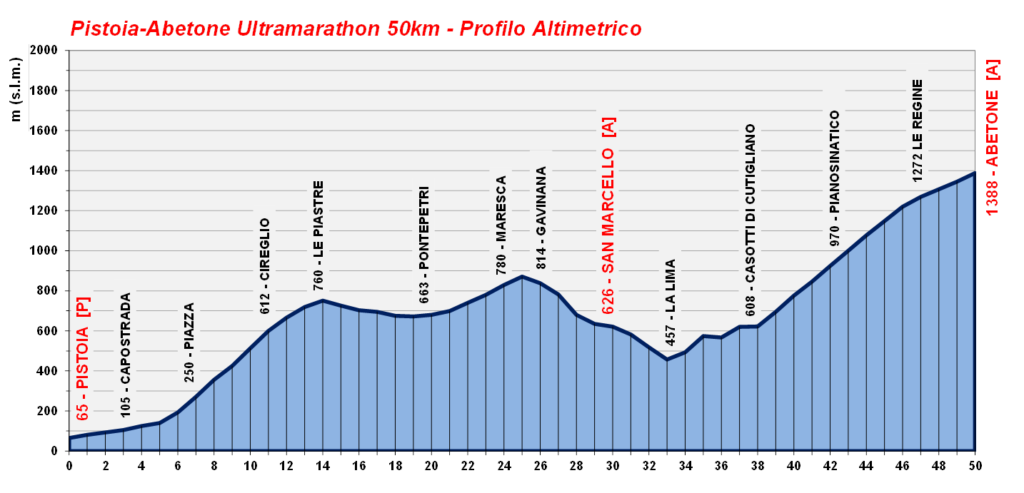 The total positive difference in height is 1830 m.